Working Together
CH.I.L.D. and CIHR have created Canada's first National Pediatric IBD Network and Data Platform, bringing scientific researchers together for the first time.
Finding a Cure
With your support we are on our way to enhancing better health care for very ill children with Crohn's Disease, Ulcerative Colitis and liver disorders.

---
Welcome to the CH.I.L.D. Foundation Website
Twenty-two years since starting our foundation in 1995; it has been a labor of love for many people. It has also been successful, accomplishing public awareness which had never before been witnessed.
No longer do children, families and adults with Inflammatory Bowel Disease (IBD)* shy away from talking about the disorders and as a result we have also been successful in raising $27 M for research and built a research lab, the first of its kind in BC and established two Endowed Chairs for Research at UBC and at Children's Hospital.
We could only accomplish this with your help and your support. THANK YOU for this and for giving what you could in every way.
*Inflammatory Bowel Diseases or IBD: The umbrella term for Crohn's Disease & Ulcerative Colitis.
---
THE HONOURABLE GRACE MARY McCARTHY
O.C., O.B.C., LL.D., D.TECH., F.R.A.I.C. (Hon.)
OCTOBER 14, 1927 – MAY 24, 2017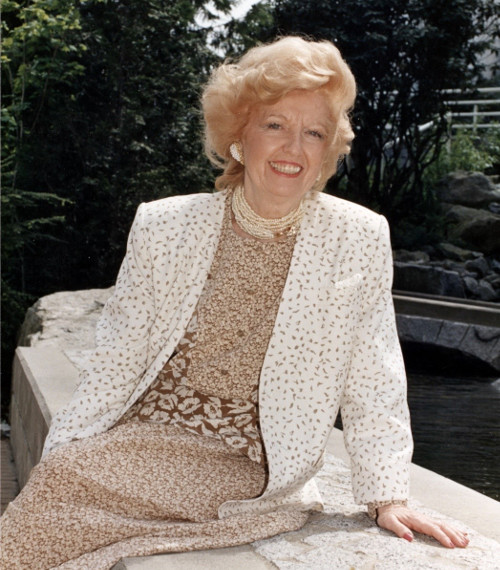 Grace McCarthy was a highly successful businesswoman who opened her first flower shop at 17 years of age and built it into five flourishing shops. Then she decided to take on a public role for the next three decades.  She was a Vancouver Parks Commissioner, MLA and cabinet minister, serving as Deputy Premier with several portfolios, including economic development, provincial secretary, human resources and tourism.
She initiated Canada's first toll-free Help Line for abused children; successfully lobbied governments to enable women to own property without a male guarantor; founded Canada's first school of floral design, initiated the Vancouver Trade & Convention Centre, established Canada's first linear parkway and SkyTrain, and initiated B.C.'s first film promotion office.
Retiring from public life, Grace McCarthy turned her attention to raising funds for research to help children with Crohn's Disease and Ulcerative Colitis. She was a founder of the CH.I.L.D. Foundation, envisioning a Canada-wide Network for Children with Inflammatory Bowel Diseases (IBD) connecting doctors, researchers and families for the first time in Canada.
Grace McCarthy left an indelible mark on our entire province and we will remember her kindness in making a difference in all our lives.
Grace was predeceased by her dearly beloved son Calvin in 2009, and will be dearly missed by Raymond, her husband of sixty-nine years and by her daughter Mary (Barry Parsons), her Grandchildren: The Reverend Canon Christopher Parsons (Anke), Dr. Matthew Parsons (Mary), Shannon Parsons (Thomas Ernst), four great-granddaughters: Hannah, Lucia, Bronwyn and Penny, and niece Lynne Nielsen (Finn) and family.
All are welcome to attend a funeral service at 11:00 A.M., Wednesday, June 7, 2017 at Christ Church Anglican Cathedral, Burrard and Georgia Streets, Vancouver, B.C.
---