Grace M. McCarthy, O.C., O.B.C., LL.D., D. TECH, F.R.A.I.C. (Hon.)
Chairman of the Board
Grace McCarthy served the Province of British Columbia as an elected member of the Legislative Assembly for over 22 years. When she was Deputy Premier of the Province, she was instrumental in bringing the world fair, Expo '86 to Vancouver. As Minister of Tourism, she spearheaded the building of the Vancouver Trade and Convention Centre at Canada Harbour Place.
Serving as Minister of Social Services, Grace established Canada's first Hot Line to respond to abused children, and brought the most comprehensive legislation to stop child abuse in the country. As Minister of Economic Development, she began the Asia Pacific Initiative and the Enterprise Centre, precursor to the Internet and oversaw the building of Vancouver's first rapid transit system "The Skytrain." Grace lobbied successfully for home-ownership for women. Prior to her efforts, a woman could not be considered for a mortgage without a male guarantor.
Her many honours include the Order of Canada, and the Order of British Columbia as well as Honorary Doctor of Laws from Simon Fraser University, and the University of British Columbia, Order of Distinguished Service Worldwide from the Salvation Army, Honorary Fellow, Royal Architectural Institute of Canada, and Variety International's Golden Heart Award.
Grace serves on the Board of Directors of BCB Corporate Services and appointed to the Council for the Segal Centre for Graduate Management Studies at Simon Fraser University.
When her granddaughter was diagnosed with Crohn's Disease, she, along with Lindsay Gordon and Mary Parsons, established the CH.I.L.D. Foundation in 1995 to raise funds for research for children suffering from Crohn's Disease, Ulcerative Colitis and liver disorders. Grace presently serves as volunteer Chairman of the Board.
---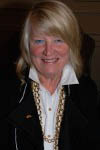 Mary Parsons
President & Chief Executive Officer
Mary Parsons is a co-founder and President & Chief Executive Officer of the CH.I.L.D. Foundation. She is a former school teacher and administrative assistant, earning degrees from Notre Dame University and Simon Fraser University.Mary is presently a director of two commercial development companies as well as being an accomplished commissioned artist. She has been married for 41 years and has three adult children, one of whom has Crohn's Disease, and four granddaughters.
---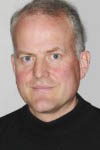 Greg Anctil, BA, LL.B.
Secretary-Tresurer
Greg is a lawyer with Charron Favell Anctil LLP in Victoria and Vancouver. He practices law both in Vancouver and throughout Vancouver Island. He represents both unionized and non-union clients, and has significant experience in collective bargaining, grievance arbitration and strike planning. The majority of his practice is in employment related planning and litigation.Greg is a longtime member of the BC Human Resources Management Association and served on its Vancouver Island Advisory Council from 2003 through 2006. He is also a member of the Canadian Association of Counsel to Employers, the Canadian Labour Law Association, and the BC Food Processors Association.
---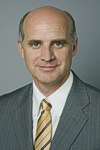 Gary Collins
Director
Gary Collins was recently President of Coastal Contacts. He served as Senior Vice-President of Belkorp Industries Inc. and President and CEO of Harmony Airways and prior to that served 14 years in the BC Provincial Goverment as Minister of Finance and Government House Leader among other portfolios.Having Crohn's Disease in his family, Gary knows first-hand how important the mission of the CH.I.L.D. Foundation is – to find a cure.
---

Scott Harrold
Director
Scott Harrold is Regional Account Director Canada, Hawaii, Anchorage, Asia Pacific and Pacific USA – Key Accounts for Signature Flight Support (a BBA Aviation Company) and is a licensed pilot.  He served as Chairman of the Board for the BC Aviation in 2000 – 2002, Chairman of Canadian Business Aviation Association Pacific Chapter & convention in Vancouver for over 15 years and presently serves on the Board of Directors of the Canadian Business Aviation Association and Executive NBAA IOC. .Scott is proud to work with Canadian Forces Snowbirds air demonstration team as show Coordinator and VP Operations for the CH.I.L.D. Foundation. Other endeavours have included working with BC Children's Hospital, BCNF Foundation and the Richmond Christmas Fund.
---

Ferzana Jamal, BSc., MBA, CIM
Director
Ferzana is President of Mayfair Capital Inc. in Vancouver providing consulting services to high net worth individuals and corporations. Prior to joining Mayfair Capital, Ferzana was an Investment Advisor, Associate Portfolio Manager at Macquairie Private Wealth and Odlum Brown and Investment Team Member at ScotiaMcLeod.She was a presenter and participant at the Pan American Partnership Program – NAFTA Focus in New York.Ferzana has been a volunteer for the CH.I.L.D. Foundation since 2003.
---

George C. Magnus, O.B.E., BBS, MS
Director
George C. Magnus is chairman of Hongkong Electric. George is also Deputy Chairman and Non-Executive Director, Cheung Kong Limited; and Non-Executive Director, Hutchison Whampoa Limited, an international corporation whose activities are focused on five core businesses: ports and related services; property and hotels; retail; energy, infrastructure, finance and investments and others, and telecommunications.
---

Carol Moldowan
Director
A volunteer with the CH.I.L.D. Foundation for many years, Carol Moldowan was appointed a Director in 2012. Carol divides her time between Vancouver and Palm Springs and has two adult daughters and three grandchildren. Her husband, Steve, was a Founding Director of the CH.I.L.D. Foundation.
---

Shannon Parsons, RN, BSN, MN.
Director
Volunteering with the CH.I.L.D. Foundation since its inception in 1995, Shannon was appointed a Director in 2012. Currently employed by Providence Hospitals as a Clinical Nurse Leader, Shannon's experience working in ICU and Emergency is extensive. Shannon has had Crohn's Disease since a child and, along with Andrew Gordon, was the impetus in beginning the CH.I.L.D. Foundation.
---

Red Robinson, D.Litt.
Director
Red Robinson has been in the entertainment business since 1953 as the first deejay in Canada to play Rock & Roll on a regular basis on radio. In 1957 he was Emcee for the Elvis Presley show at Empire Stadium in Vancouver, BC. From 1962-1997 Red was program director at C-Fun Radio and served as the main host of CBC TV's "Timmy's Christmas Telethon" from 1976 to 2000 and has hosted numerous television shows.Red has also been in the advertising business, forming two advertising agencies in 1969 and 1987. He is the author of "Rockbound" a history of Rock & Roll in Canada and during the Expo '86 festivities was promoter of The Legends of Rock & Roll concert series. In 1995 he was inducted into the Rock & Roll Hall of Fame in Cleveland, Ohio and the BC Entertainment Hall of Fame that same year. In 1997 he was elected into the Canadian Association of Broadcaster's Hall of Fame and in 2000 elected to the Rockabilly Hall of Fame in Memphis, Tennessee. In his honour, Great Canadian Gaming Corporation opened the 1100 seat Red Robinson Show Theatre in Coquitlam, BC.Both Red and his wife Carole are dedicated supporters of the CH.I.L.D. Foundation with Red emceeing many fund-raising events. After enduring countless surgeries, their son Jeff sadly passed away from complications of Crohn's Disease at the age of 33.
---

Yosef Wosk, Ph.D., Litt.D., Th.M., OBC
Director
Yosef Wosk was the Director of Interdisciplinary Programs in Continuing Studies and an Adjunct Professor in the Department of Humanities at Simon Fraser University where he developed seminal programs such as The Philosophers' Café and The Academy of Independent Scholars. In addition to receiving honorary doctorates of letters from Emily Carr University of Art + Design and from SFU, he holds doctorates in Religion & Literature (Boston University) as well as in Psychology, and masters degrees in Education (Yeshiva University) and in Theology (Harvard).Yosef, who is an ordained rabbi, has lectured at a number of universities and institutes of higher learning throughout the world. Identified as one of the top ten thinkers and most thoughtful citizens in the province, he is an appointed member of The Order of British Columbia, a recipient of both The Queen's Golden and Diamond Jubilee Medals and included in Canadian Who's Who. Active in communal affairs—especially in the areas of education, libraries, museums, the arts, social services, heritage conservation, philanthropy and religion—Yosef is a media commentator, public speaker and published author.