Peter R.B. Armstrong
Governor
Peter Armstrong is the Executive Chairman and Founder of the Armstrong Group, owner and operator of Rocky Mountaineer and other associated tourism and hospitality businesses. Rocky Mountaineer, which is best known for the acclaimed Rocky Mountaineer and Whistler Sea to Sky Climb trains has been honoured with numerous accolades including The World Travel Award as the "World's Leading Travel Experience by Train" for three consecutive years.
Peter was born in St. John , New Brunswick and attended St. George's School , BCIT's Hotel Management Program and the University of British Columbia . He participates on many industry and community boards and has been inducted into the Canadian Railway Hall of Fame, named British Columbia's 2007 Tourism Leader of the year and was inducted into the Canadian Tourism Hall of Fame in 2008. He received his ICD.C designation from the Institute of Corporate Directors in October, 2008.
Peter has contributed considerable business acumen and leadership experience to the CH.I.L.D. Foundation since the organization's inception.
---

Maury Corday
Governor
As President of Marco Investments Ltd., a real estate company with a retail portfolio in British Columbia and Alberta, Maury has been self employed in the automobile business and real estate development for the past 40 years.
He has been involved with CH.I.L.D. since its inception and has a son suffering from Crohn's Disease. Maury and his wife Doreen are actively involved in many charitable works and are valued supporters of the CH.I.L.D. Foundation.
---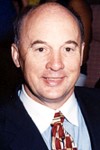 Kirk W. Foley
Governor
Kirk Foley is owner and Executive Manager of Tube Fab Ltd. of Toronto, Ontario, a tubular fabrication and precision machining business directed toward the Aerospace Industry, specialty high performance engine manufactures, hydraulic and precision medical devices.
He was previously Chairman and CEO of HMI Industries Inc., based in Cleveland, Ohio, a $150 million public diversified company engaged in manufacture and sale of consumer household appliances, automotive stampings and aerospace tubular products.
Kirk graduated from the University of British Columbia with a B.Comm. in Business Administration, Honours Economics, Honours Transportation Science in 1964 and graduated First Class Honours with an MBA at McMaster University in Hamilton, Ontario in 1970.
Shortly after he joined Proctor & Gamble as Brand Manager in Toronto, he then joined the Government of Ontario from 1968 to 1972 as Director of Economic for the Ministry of Finance. In 1972 he was appointed President & CEO of Urban Transportation Development Corp. Toronto, where he created High Technology Transfer Teams and developed new technologies for public transportation.
Kirk's business acumen and forward-thinking vision is much appreciated by the CH.I.L.D. Foundation.
---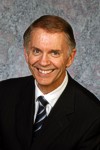 J. Lindsay Gordon
Governor
Lindsay Gordon was President & CEO of HSBC Bank of Canada and is co-founder of the CH.I.L.D. Foundation along with Grace McCarthy and Mary Parsons. He holds both a Bachelor of Arts degree (B.A.) and a Masters of Business Administration degree (M.B.A.) from the University of British Columbia, and has extensive experience in banking and international finances.
Lindsay's family experience with Crohn's Disease, and his determination to find a cure gives him a strong will to assist in building a financially accountable CH.I.L.D. organization. Lindsay and his wife, Elizabeth, have four children. Andrew, their youngest was diagnosed with Crohn's Disease at age five.
---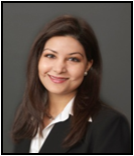 Ferzana Jamal, BSc., MBA, CIM
Governor
Ferzana is President of Mayfair Capital Inc. in Vancouver providing consulting services to high net worth individuals and corporations. Prior to joining Mayfair Capital, Ferzana was an Investment Advisor, Associate Portfolio Manager at Macquairie Private Wealth and Odlum Brown and Investment Team Member at ScotiaMcLeod. She was a presenter and participant at the Pan American Partnership Program – NAFTA Focus in New York.
Ferzana has been a volunteer for the CH.I.L.D. Foundation since 2003.
---

Lyall Knott, Q.C.
Governor
Lyall Knott, Q.C. is a senior partner of Clark Wilson LLP in Vancouver, British Columbia . He has a broad base of experience with both public and private corporations as well as an extensive background and understanding of the workings of government.
Lyall earned his Bachelor of Commerce degree in 1971 and Bachelor of Laws in 1972 from the University of British Columbia . In 1973, he earned a Masters of Laws degree from the University of London, England and in 1985 he was appointed to the rank of Queen's Counsel.
Lyall is involved with many charitable organizations and his business law expertise is much valued by the CH.I.L.D. Foundation.
---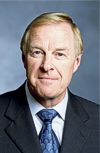 Wayne Nygren
Governor
Wayne Nygren retired in 2006 as President and Chief Executive Officer of Credit Union Central of BC, the central banking and service facility for the province's credit union system.
Wayne began his career in the financial sector with managerial positions throughout the Prairies with the Royal Bank of Canada, before joining the Bank of Canada, in Ottawa, as an economist. From there, he moved into financial positions with Credit Union Central of Saskatchewan. He joined Credit Union Central of BC in 1981 as Vice-President, Finance and Chief Financial Officer and was appointed President & CEO in 1985.
He is a Director of the World Council of Credit Unions, A Director of Credit Union Central of Canada and is Chairperson of the latter's Legislative Affairs Committee.
Wayne served as Governor of The Vancouver Board of Trade, a member of the Business Council of BC, has been recognized as one of BC's Business Executives of the Year and is the recipient of Canada's Governor General's Medal. As Deputy Commissioner at the United Nations Pavilion during Expo '86 he was awarded the Medal of Peace, presented to him by Javier Perez de Cuellar, Secretary-General of the United Nations.
His community involvement includes serving as a Governor of Trinity Western University, a member of the Salvation Army Advisory Board of Greater Vancouver and Honorary Patron the BC Schizophrenia Society. He has served as a Trustee of the BC Sports Hall of Fame, a Director of The Canadian Unity Council, a Director of the Canada Council and a Director of the BC Lions football club.
Wayne and wife Betty are dedicated and hard-working volunteers for the CH.I.L.D. Foundation, and have headed up the annual Golf for CH.I.L.D. golf tournament.
---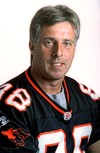 Lui Passaglia, LL.D. (Hon.)
Governor
Former BC Lions' kicker Lui Passaglia retired as Director of Community Relations of the BC Lions Football Club in 2008.
Along with his 25 years of CFL service on the field and in the community, Lui spent eight years with ICBC working in public relations and marketing. "Lui has been an important member of the BC Lions as a player and community ambassador for over 26 years and was a driving force in the positioning of the BC Lions Football Club as an integral part of the community", Lions owner David Brailey has said.
He is arguably one of the most famous and popular athletes in the history of British Columbia sports, for which he has been honoured by his alma mater, Simon Fraser University with an honourary Doctor of Laws Degree.
---

John Plul
Governor
As Vice-President of BC's No. 1 Radio Station, John Plul's working career concentrated on public relations and community involvement. His marketing skills are legendary. In his executive role with CKNW he was instrumental in raising millions of dollars for the Orphan's Fund and for helping to establish Canuck Place – a hospice for terminally ill children. John has been involved and actively worked with dozens of community organizations and has a special keen interest in the CH.I.L.D. Foundation.
John has been presented with all the top broadcasting honours, including Broadcast Citizen of the Year for two years, Personal Dedication Award, Canadian Association of Broadcasters Award and recognized by the industry as an outstanding marketer.
In retirement, John continues to serve business organizations, service clubs and hospitals and is working to help special needs children.
---
Don Ralston, C.A.
Governor
---

Tracy Redies, MSc
Governor
Tracy is President and CEO of Coast Capital Savings Credit Union, the second largest credit union with 50 branches in the Metro Vancouver, Fraser Valley and Vancouver Island Regions of BC.
She is a Director of C.D. Howe Institute, The Vancouver Board of Trade and CH.I.L.D. Foundation. Tracy is also a council member for the Vancouver Institute at the University of British Columbia, a member of the Sauder School of Business Faculty Advisory Board and a Committee member of BC Children's Hospital Foundation's Finance Committee.
---

Michael S. Rogers
Governor
Mike Rogers has been involved in the financial services world for all his working life. He spent 25 years in the banking industry and occupied various executive positions in that industry prior to entering the brokerage community. Mike and wife Lesley are active volunteers for many charitable causes and long-serving supporters of the CH.I.L.D. Foundation.
While serving as Vice President & Treasurer of CH.I.L.D. Mike Rogers brought together a tremendous team of experts who serve voluntarily on our financial investment board.
---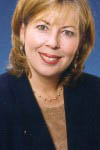 Lynne Triffon, R.F.P., CFP
Governor
Lynne is Vice-President of T.E. Financial Consultants (Pacific) Ltd. and is Past-Chair and Past-President of the Institute of Advanced Financial Planners and Past President and Chair of the Canadian Association of Financial Planners (BC). She holds the professional designation R.F.P. (Registered Financial Planner), as well as her CFP (Certified Financial Planner) designation.
Lynne is a former columnist for the Vancouver Sun regarding financial planning issues, and is frequently quoted in the financial media.
Honourary Patron
---

Dr. John Cairns, MD, FRCPC, FRCP, FACC
CH.I.L.D. Foundation Honourary Patron
Dr. John Cairns has been honored for the part he played in bringing UBC's Faculty of Medicine, BC Children's Hospital and the CH.I.L.D. Foundation together to establish a Chair of Gastroenterology that could further research work into liver and bowel disorders.
Dr. Cairns was appointed Dean of the Faculty of Medicine at the University of British Columbia in 1996, and is currently on administrative leave to work on a number of research activities in BC and overseas.
Dr. Cairns earned his Doctor of Medicine degree from UBC in 1968 and was awarded the Hamber Scholarship for highest standing throughout the four years of his medical course. He continued his training in medicine and cardiology in the teaching hospital of McGill University in Montreal, Quebec .
He obtained his Fellowship from the Royal College of Physicians and Surgeons of Canada in Cardiology (1973) and in Medicine (1974). He has been a strong advocate of the Faculty's research programs and the need for increased support of biomedical research.
His tenure as Dean of Medicine is credited with successfully organizing the enlargement of the Medical Faculty and medical student population and brought in a unique training opportunity for native students.
The CH.I.L.D. Foundation appreciates Dr. Cairn's advice and counsel on the CH.I.L.D. Scientific Research Advisory Council.