Dr. Collin Barker, MSc , MD , FRCP (C)
Medical Advisor
Dr. Collin Barker is a Pediatric Gastroenterologist at BC Children's Hospital. His areas of interest is the use of databases to increase understanding and improve methods of patient care.
He is currently researching alternative approaches for the investigation of celiac disease, an autoimmune inflammatory condition of the small intestine related to certain foods, in order to streamline the process of its detection and diagnosis for both the patient and the medical system.
Dr. Barker's other area of interest is in the gastrointestinal complications in children with cancer and how best to investigate and minimize the effects of chemotherapy on the GI tract.
---

Dr. Eric Hassall, MBChB, FRCP, FACG
Medical Advisor
Born in Johannesburg, South Africa and raised in Rhodesia, Dr. Eric Hassall did his medical training and internship at the University of Capetown . He trained in general pediatrics in London , England, and Children's Hospital, Seattle, WA . He practiced as a locum tenens in Port Angeles, WA and Zimbabwe, Africa.
Dr. Hassall did his subspecialty training in Gastroenterology at UCLA Medical Center, Los Angeles, CA., where part of his training was in adult gastroenterology.
In October 1984, he started the current Division of Gastroenterology at BC Children's Hospital, which included the first endoscopy and GI procedures unit in BC that was geared to the specific special needs of children. Dr. Hassall set up the first hospital-wide total parental nutrition (TPN) service at BCCH, and the first Pediatric Provincial Home TPN Service, which enabled children chronically hospitalized (in some cases for years) to be discharged home and return to school.
Dr. Hassall's clinical and research interests are in the fields of acid peptic disorders and Inflammatory Bowel Disease in children. Since 1984, Dr. Hassall has published 160 medical articles, and given over 260 talks world-wide. He has headed international studies, and serves on several international advisory committees and editorial boards.
---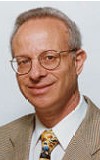 Dr. David M Israel, FRCP (C)
Medical Advisor
Dr. Israel was appointed Clinical Professor in July 2001 at BC Children's Hospital/University of British Columbia (UBC) and is the former head of the Division of Pediatric Gastroenterology at BC Children's Hospital.
Dr. Israel obtained a BSc. Degree at Ben-Gurion University in 1972; was an MD at Sackler Medical School from 1976 – 1983; Practiced Pediatrics and Gastroenterology Nutrition at Schneider Children's Hospital of Long Island Jewish Medical Centre from 1984 to 1989 moving to BC Children's Hospital in 1989.
His special interests and accomplishments include the development of Gastroenterology as an expanding specialty at Children's Hospital with stress on collaborative clinical and basic science research and education.
He established a colonic explant culture model and used it to study the immune response, as expressed by cytokine secretion, under different modulatory agents (in collaboration with Dr. G. Krystal, Terry Fox Lab). In addition, he plans to use this model to study the adherence and host-mucosa interaction of E. Coli and other intestine pathogens (in collaboration with Dr. Brett Finlay , Biotech Lab, UBC). He has also collaborated with Dr. Gareth Jevon looking for possible roles for Measles virus in the pathogenesis of Crohn's Disease.
For the IBD patients at Children's Hospital, Dr. Israel arranged "IBD Days" where parents and children are given the opportunity to interact with each other and are given several talks on topics relevant to the management of IBD and the chronically ill child. He developed this into a formal and regular IBD clinic.
He has been invited to make presentation and speak around the world on the topic of Gastroenterology, He has also refereed over 31 journals and published a journal on Pediatric aspects of Inflammatory Bowel Disease.
---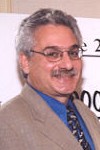 Dr. Richard A. Schreiber, MD, FRCP (C)
Medical Advisor
Dr. Richard Schreiber began his medical career in 1977 with a B.Sc. degree at McGill University and in 1981 earned his MD. degree.
In 1981 he practiced internal medicine at Montreal Children's Hospital and was appointed Chief Resident in Pediatrics until 1986 when he moved to Massachusetts General Hospital and Children's Hospital in Boston, Harvard University as Essential Clinical Fellow in Pediatrics Gastroenterology and Nutrition and moved up to become Research Fellow. While practicing in Boston, he was a Visiting Fellow at St. Bartholomew's Hospital, London, England.
He returned to McGill University in 1988 as Research Fellow in Immunology at the McGill Cancer Centre until 1990. In that year, he was Associate Member for Clinical Immunobiology and Transplant Program, Department of Pediatrics at Montreal Children's Hospital and Assistant Professor of Pediatrics, Division of Gastroenterology, Department of Pediatrics. Following that, he was Acting Director, Pediatric Gastroenterology and Nutrition until 1997, when he moved to the University of Brtish Columbia and BC Children's Hospital.
Dr. Schreiber moved to Vancouver in 1997 to the University of British Columbia , BC Children's Hospital. Since coming to Vancouver , Dr. Schreiber has taught many courses in both GI physiology and pediatric liver disease.
He is very active in the community and sits on the Board of Directors of the Jewish Federation of Greater Vancouver and the Jewish Community Centre.
Dr. Schreiber has won many awards. In 1975 he captured the Scarlet Key Award, McGill University; 1987 won the Fellowship Award from Medical Research Council of Canada; 1998 the Fellowship Award from Wexner Heritage Foundation; 1996 he received the Ray Kroc Visiting Professorship, Department of Pediatrics, Children's Hospital of Western Ontario, London, Ontario; 1998 was presented with the Rookie of the Year award, BC Children's Hospital, Dept. of Pediatrics; in 1995 he received the Service Award from the Federation CJA; 1999 the Recognition award for the combined Jewish Appeal, Vancouver and spearheaded Partnership 2000.
Dr. Schreiber has published many articles and presented over 70 papers on a variety of Pediatric Gastrointestinal and liver disorders, and held a variety of seminars in IBD and Pediatric Liver disease. He has been a keynote speaker and organizer throughout North America in Pediatric diseases.
---

Dr. Laura Sly, Ph.D.
CH.I.L.D. Foundation Research Scientist
Dr. Laura Sly completed her PhD training in Medical Microbiology and Immunology at the University of Alberta and did post-doctoral training at UBC in Infectious Diseases working with Dr. Neil Reiner and at the Terry Fox Laboratory, BC Cancer Research Centre, with Dr. Gerry Krystal.
In January 2008, Dr. Sly was appointed as a new research scientist in the Pediatric Gastroenterology group funded by the CH.I.L.D. Foundation at BC Children's Hospital. Dr. Sly has extensive experience studying the immune response and mechanisms to dampen down inflammation.
In the CH.I.L.D. Foundation laboratory at BC Children's Hospital in Vancouver, Dr. Sly's research laboratory focuses its' attention on applying new knowledge about the immune system and the process of inflammation to inflammatory bowel diseases, specifically Crohn's Disease and Ulcerative Colitis.
Despite the complexity and diversity of inflammatory bowel diseases in patients, Dr. Sly is optimistic that inroads can be made to improve disease and reduce suffering for patients living with these diseases. Dr. Sly joined the existing Pediatric Gastroenterology research teams headed by Dr. Bruce Vallance and Dr. Kevan Jacobson in 2008.
Laura and her husband have two young children and are wonderful supporters of the CH.I.L.D. Foundation, attending many fund-raising events.
---

Dr. Bruce Vallance, Ph.D.
CH.I.L.D. Foundation Endowed Chair for Research in Pediatric Gastroenterology.
Dr. Bruce Vallance was appointed as the head researcher (CH.I.L.D. Foundation Research Scholar) of a unique laboratory funded by the CH.I.L.D Foundation at BC Children's Hospital in January 2003. Since then, Dr. Vallance was named the Canada Research Chair in Pediatric Gastroenterology (2004-2014), a Michael Smith Foundation for Health Research Young Investigator (2004-2009), the Canadian Association of Gastroenterology Young Investigator (2007), and was most recently named the CH.I.L.D. Foundation Chair in Pediatric Gastroenterology (2011).
Dr. Vallance completed his post-doctoral fellowship at the Biotechnology Laboratory at the University of British Columbia (UBC), working with Dr. Brett Finlay, an international expert on gut bacteria. He completed his PhD training at the Intestinal Diseases Research Program at McMaster University in Hamilton, Ontario, under the direction of Dr. Stephen Collins, Chief of Gastroenterology. During his training, Dr. Vallance developed models of Inflammatory Bowel Disease (IBD) and studied how parasite and bacterial infections cause disease in the gastrointestinal tract, publishing more than 30 papers on these subjects.
Driven by a desire to help people and to solve difficult puzzles, Dr. Vallance, and a growing team of researchers are working in the state-of-the-art research centre, in a program that is unique in Canada. research in the lab is currently funded by 2 grants from the Canadian Institutes of Health Research, as well as funding from the National Science and Engineering Research Council and the Crohn's and Colitis Foundation of Canada. Through these grants, as well as support from CH.I.L.D. Dr. Vallance has published more than 90 articles exploring how bacteria and the immune system cause the inflammation and intestinal tissue damage that characterize IBD. These articles have been published in such high profile journals as Science, Nature Immunology, Immunity, PLoS Pathogens and Gastroenterology and have been cited by other researchers more than 5000 times.
Aside from his own research, Dr. Vallance is a member of the oversight committee of several Canadian clinical studies exploring the causes of Inflammatory Bowel disease and most recently became the co-biomedical (Western Canadian) chair of the CH.I.L.D. funded Canadian Children Inflammatory Bowel Disease Network (2013). Dr. Vallance says that through this network, discoveries will be made to help alleviate, and perhaps cure, the suffering caused by Crohn's Disease and Ulcerative Colitis, the two major forms of IBD.
Currently, Dr. Vallance manages a lab where Dr. Maryam Zarepour, Dr. Vijay Morampudi and Dr. Martin Stahl are pursuing their respective post doctoral fellowships. Andy Sham, Natasha Ryz, Justin Chan, Ganive Bhullar and Kirandeep Bhullar are all pursuing their doctoral studies while research technicians, Caixia Ma and Tina Huang assist in all aspects of lab management.