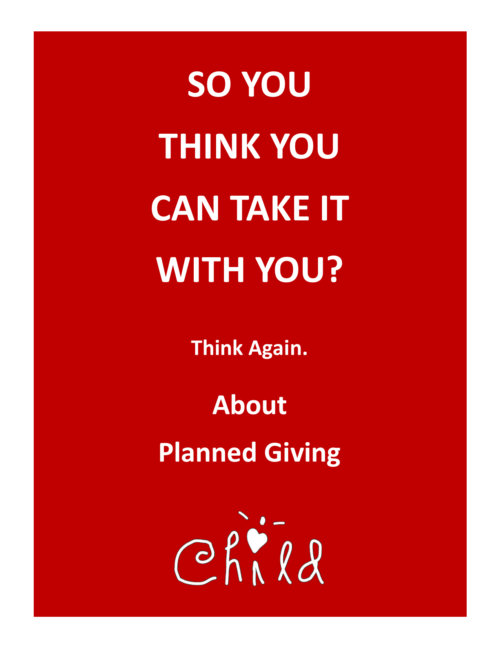 Planned Giving
---
Planned Giving is not a reaction or an impulsive act, and it cannot be accomplished in one day or through one gift. To make our giving truly matter more, we must shift from one time acts of emotionally charged generosity to giving with an ongoing commitment to research, accountability and impact.
Planned Giving is a way for people to leave a gift that will make a lasting impression for years to come. Leaving a planned donation to the CH.I.L.D. Foundation will make a positive impact on British Columbian Children who suffer from Crohn's, Colitis and liver disorders, long after the donor has passed away.
Listed below are the ways you  can embrace Planned Giving:
Bequests: The easiest way to assist is through a will. Donors can plan to leave a gift in their will that will help find a cure. The CH.I.L.D. Foundation can provide charitable receipts for both cash and in kind donations.
Life Insurance: Choose to donate with an existing policy, or take out a new one.
Gifts in Kind: A gift of stocks, bonds, mutual funds or other publicly traded securities presents another opportunity for planned giving and offers the donor potential income tax benefits.
Recurring Monthly Donations: These make is easy to support the CH.I.L.D. Foundation over time. A donor can create a monthly recurring donation through the online donation form found on this page.
Please contact Jamie Hunt at 604-736-0645 or jamie@child.ca if you have any questions or concerns. We greatly appreciate the support and dedication of all of our donors.