The 26th Annual Doormen's Dinner was a Great Success!
The 26th Annual CH.I.L.D. Foundation Doormen's Dinner was held at The Pan Pacific Hotel on October 27th, 2017! We raised $75,000 and donations are still coming in!
This year's presentation of the Doorman of the Year honoured Nancy Stibbard, owner and Chief Executive Officer of Capilano Group of Companies. Nancy has been dedicated to BC's tourism industry for over thirty years operating businesses such as Vancouver's Capilano Suspension Bridge Park and others. She has also been a member of the Tourism Industry  Association of Canada and a past Chair of Tourism Vancouver.
We are pleased that net revenue from this gala will benefit the CH.I.L.D. Foundation. Thank you to everyone who joined us at this sparkling event for a delicious dinner with entertainment and an exciting live auction, especially our volunteers!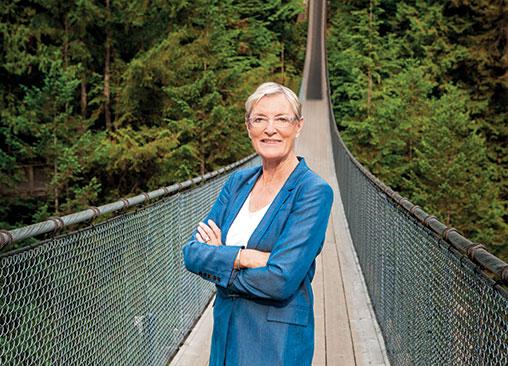 To view photos from past events, please visit our photo gallery.
ALL PHOTO CREDITS: Linda C. Photography