The 26th Annual CH.I.L.D. Foundation Doormen's Dinner will be held at The Pan Pacific Hotel on October 27th, 2017! This year's presentation of the Doorman of the Year will be honouring Nancy Stibbard.
Sponsorship Opportunities are also available, contact Jamie Hunt at 604-736-0645 or jamie@child.ca for more details on this event.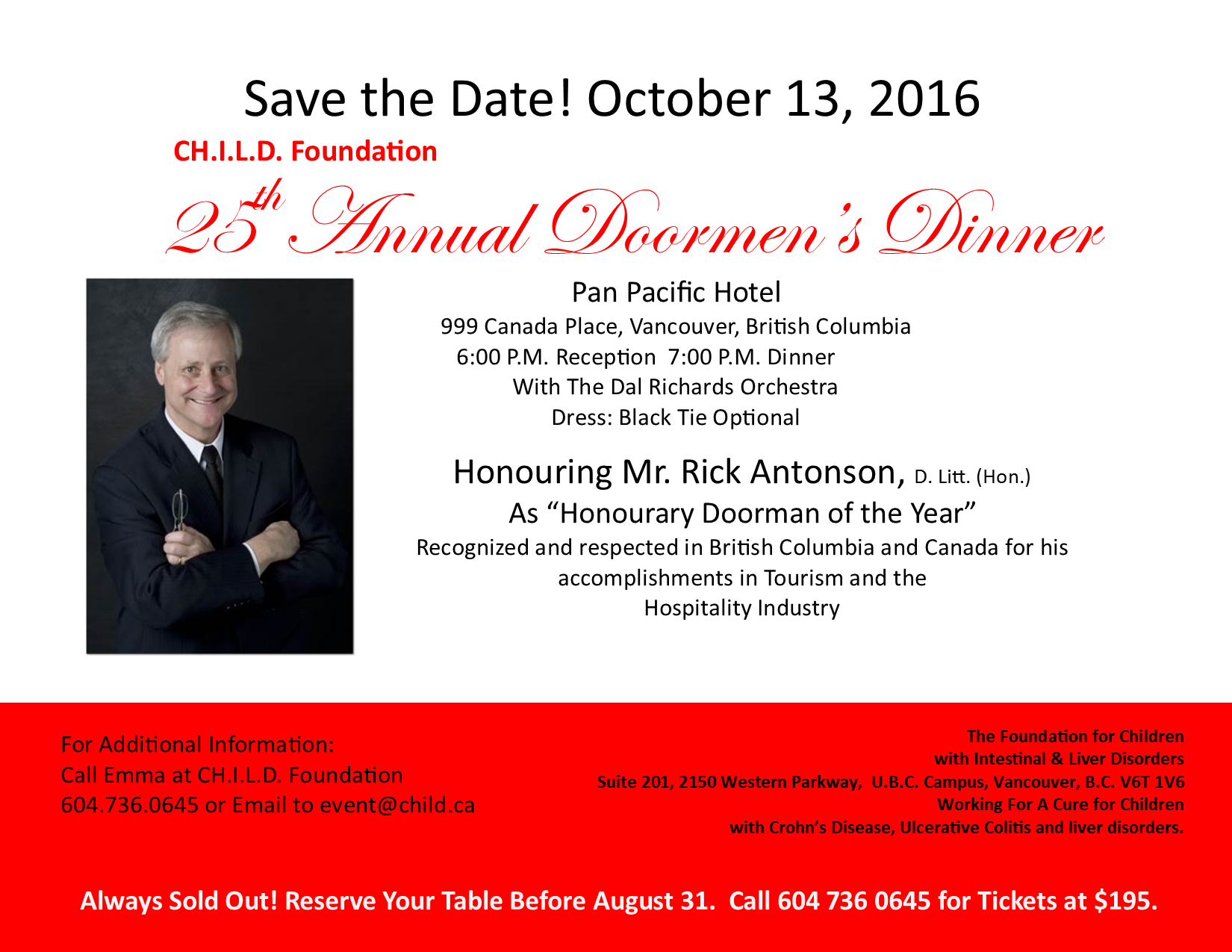 To view photos from past events, please visit our photo gallery.