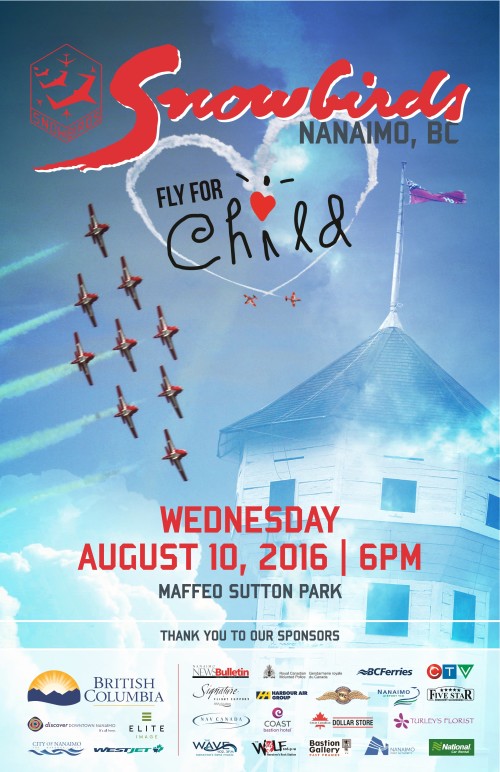 Snowbirds Fly for CH.I.L.D.
---
The Canadian Forces Snowbirds (431 Squadron) are Ambassadors to the CH.I.L.D. Foundation, the only charity so designated in Canada. Each year they perform an amazing aerial show at this free family event in different cities throughout British Columbia.
This year 'Snowbirds Fly for CH.I.L.D.' will be taking place in Nanaimo on August 10, 2016 @ 5:30 P.M.
In conjunction with the aerial demonstration, the Snowbirds' pilots and crew graciously meet local children with Inflammatory Bowel Disease and their parents the day prior to the airshow. Families  must be registered for this event due to airport security. Please call Nancy Trentalance at 604.736.0645 for details.
To view photos from past events, please visit our photo gallery.